lolitslea announces personalized direct-to-vinyl live recordings
Choose your favorite lolitslea song to be pressed into a vinyl in real-time.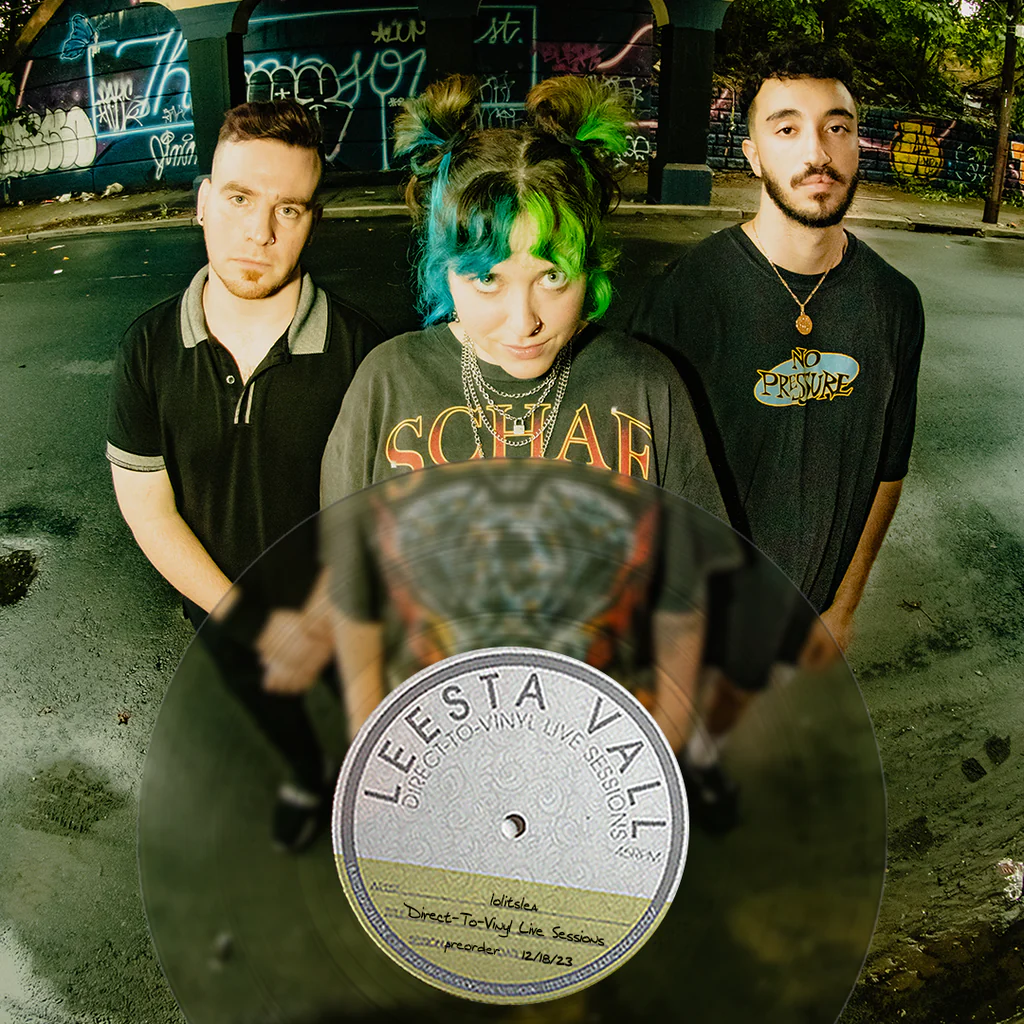 Image via leestavall.com
lolitslea announced today (10/16) that they will be recording live performances of their original songs that will be going direct-to-vinyl in collaboration with Leesta Vall Sound Recordings. They will be recorded on December 18, 2023, and the vinyls are available for pre-order now!
An innovative twist to this already exciting concept is that fans have the ability to choose (from a list) which song they would like recorded specially for them. No two records will be the same and only one copy of each will be made.
"I personally have never had my music on vinyl before and this is a really cool way to do it!"

-@lolitslea on Instagram
Bonus! The band will even include a personal message on the record before they start the performance.
Quantities are limited to 10!
More about Leesta Vall Sound Recordings
Leesta Vall is a niche record label in Brooklyn, NY that features limited edition, handmade lathe-cut record releases. They are the "home of Direct-To-Vinyl Live Sessions" (leestavall.com, 2023).
"Our limited edition lathe cut record releases are made on a modified antique record cutting lathe from the 1950's. Each record is handmade, one at a time, in real time, by a real person."

-Leesta Vall Sound Recordings
I wish more of my favorite bands did this. Records don't get much more personalized than this.
Pre-order your one of a kind lolitslea vinyl here!
Follow lolitslea on socials!
Instagram Twitter/X TikTok YouTube More links
Noelle Matonis
Pop-Punk & Pizza
Host & Producer