New Found Glory Announces "Sticks And Stones" 20th Anniversary Tour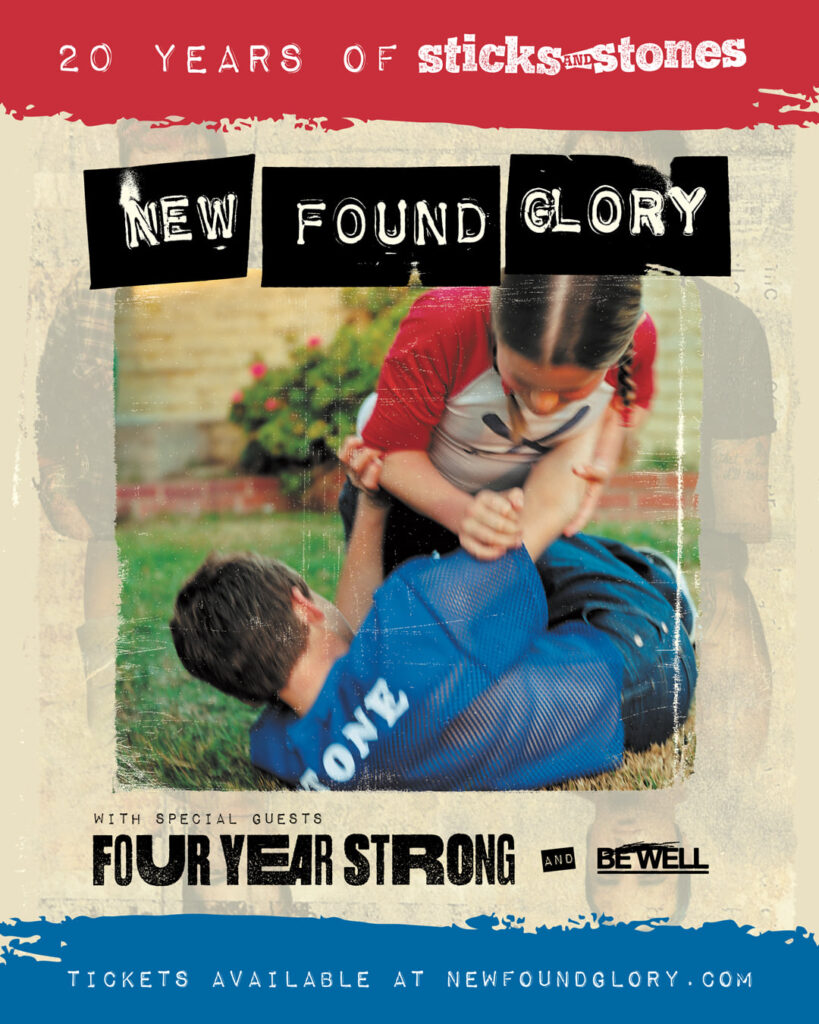 New Found Glory have announced they will be celebrating 20 years of their pop punk masterpiece, "Sticks and Stones", with a U.S. tour featuring Four Year Strong and Be Well! The tour kicks off on May 26th in Franklin, TN with a festival that NFG created a few years back called, BreakFest.
"Sticks and Stones" features some of New Found Glory's biggest hits such as, "My Friends Over You" and "Head on Collision". While the album isn't their major label debut, many consider it to be the record that officially propelled them into the mainstream. "Sticks and Stones" was released on June 11th, 2002 via Drive-Thru Records and MCA.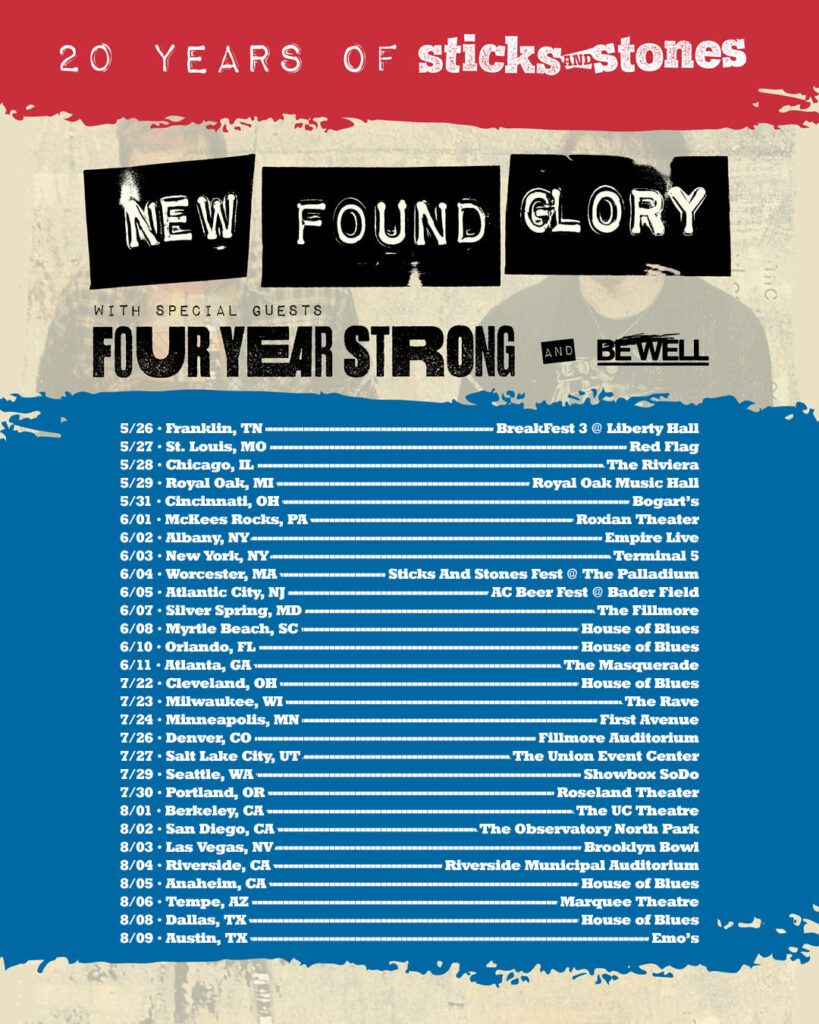 Pre-sale tickets and VIP packages for the tour are available now at newfoundglory.com/tour! See you in Chicago?
Much Love,
Jacques LaMore
Host of Pop-Punk & Pizza Podcast