When We Were Young Festival Announces Dream-Like Lineup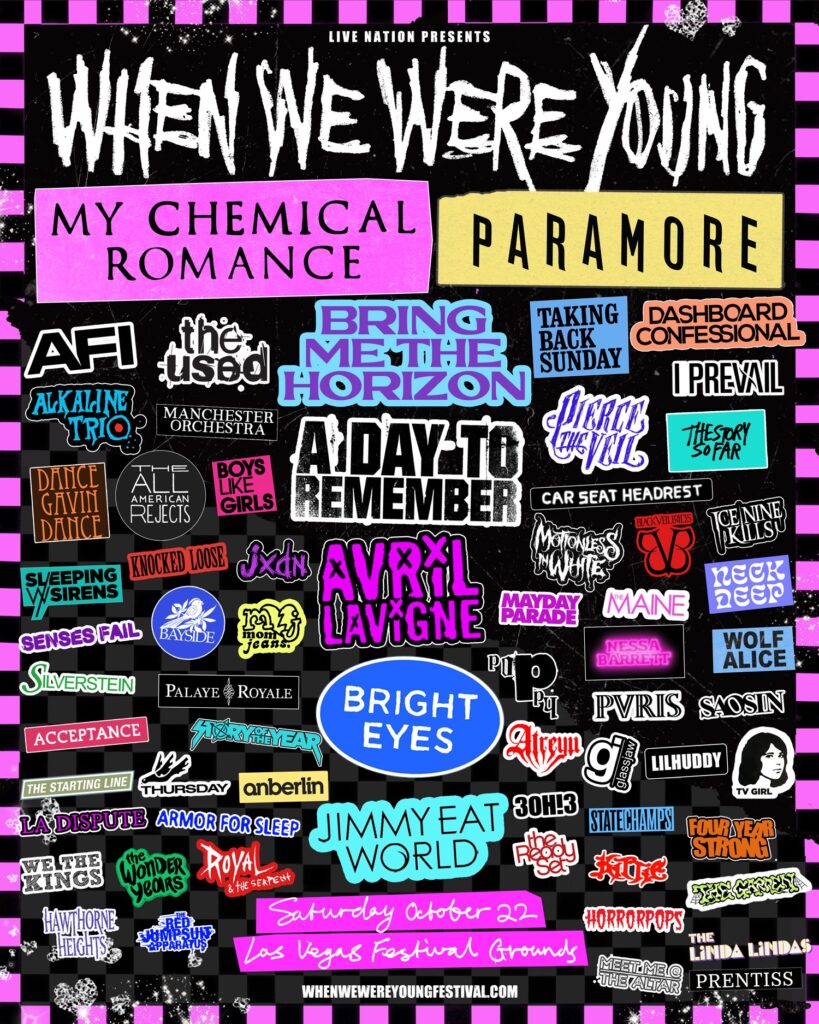 In case you have been living under a rock and haven't noticed any of the social media pop-punk and emo excitement, all of our favorite 2000's alternative icons are banding together for the world's raddest – and most emo – music festival. The When We Were Young Fest (which, as an elder emo, I feel is perfectly named) is making it's way to Las Vegas, Nevada on October 22nd, 2022. Headliners for the event include emo-pop royalties Paramore and My Chemical Romance. Additionally, other classic favorites like The Used, Taking Back Sunday, AFI, Avril Lavigne, Bright Eyes, and Jimmy Eat World – just to name a few – are also making their way to the stage.
It should come as no surprise that all of our favorite emo and pop-punk pioneers are emerging from millennial past. From My Chemical Romance beginning their reunion tour in 2019, to Paramore announcing their return to the recording studio this past week, to Travis Barker sprinkling his pop-punk magic over literally anything and everything, it is safe to say (or in this case, scream) that pop-punk and emo are back. 
So, dust off your studded belts and heat up your liner pencils and let us all rejoice for the rawring 20s. 
Presale begins this Friday, January 21st at 10am PST. Go to whenwewereyoungfestival.com to learn more.
Lizzie Yolich
Administrative Assistant
Pop-Punk & Pizza Podcast