Pulley's The Golden Life Delivers Modern Day Anthems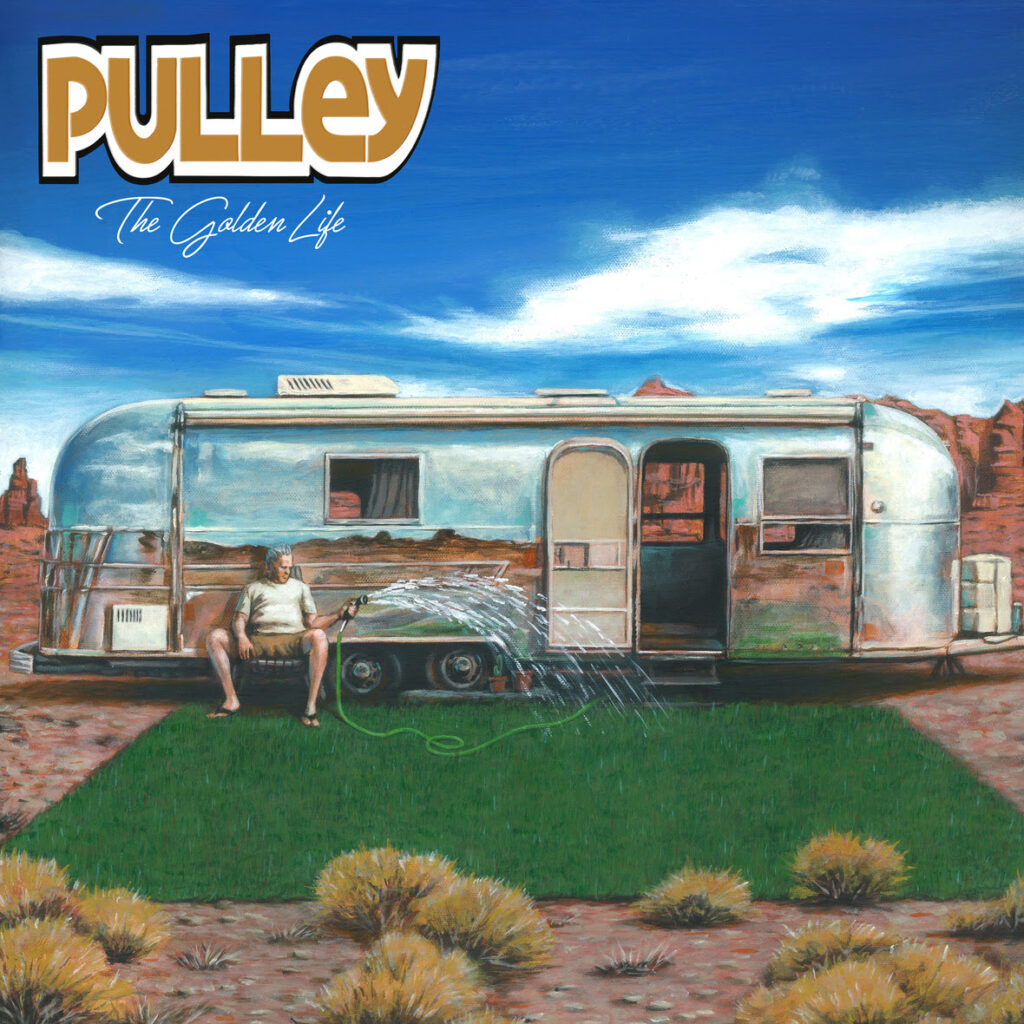 "Align the Planets" first starts as a subdued, even spiritual melody, until the :46 mark. At that point the break takes us into a new direction, both musically and philosophically. Reminiscent of classic Bad Religion, the alignment of the universe becomes a question of balancing the proverbial angel and devil that sits on our moral shoulders. The stand out song on Pulley's newest release, The Golden Life, released Friday, May 13, "Align the Planets" balances vulnerability with aggression, a balance that most can relate to.
The thread that weaves The Golden Life together is that the music is rooted in old school sound while delivering modern day anthems. Every track hints at a heavy influence of vocalist Greg Graffin of Bad Religion, as Pulley frontman Scott Radinsky narrates the story of this twelve song album. Each song has its own direction and unique narrative, yet the riffs and vocals stay consistent, creating a signature sound for this SoCal band.
The evolution of modern music is the grandest illusion. Everything old is new again and the timeline between 1994, 2022, and even the 1970s is fluid and ever growing and changing. The beauty is that today's audience can explore the hybrid rhythms and rebellious lyrics without labels or the pressures to conform to one group or one style. Just look around. Green hair and a lip piercing no longer stigmatizes a person or slaps them with the judgment of a disapproving crowd. At the same time, the forty-somethings can rock out to "You'll be Lonely Someday", and even take a trip back in time to the golden glory days of skateboarding with three minutes of vintage footage of a time when all that mattered was music, mayhem, and mixtapes.
Give Pulley's newest a spin and be transported against the grain to a musical journey through mental health, self-reflection, and the magic of angst blaring through some strings, drumsticks, and a microphone. Scott Radinsky on Vocals, Mike Harder on Guitar, Trey Clinesmith on Guitar, Tyler Rebbe on Bass, and Sean Sellers on Drums, were able to channel the uncertainty of the pandemic into an opportunity to create music and deliver an album that is solid. 
Pulley's recent album The Golden Life was released on Friday, May 13, 2022 via SBAM records. The European tour kicks off May 18th in Valencia, Spain, with none other than Bad Religion on some dates and featuring Pennywise or Punk in Drublic on others.
Dallas J.
Pop-Punk & Pizza Podcast Contributor