INTERVIEW: Massachusetts' homegrown punk band, No Trigger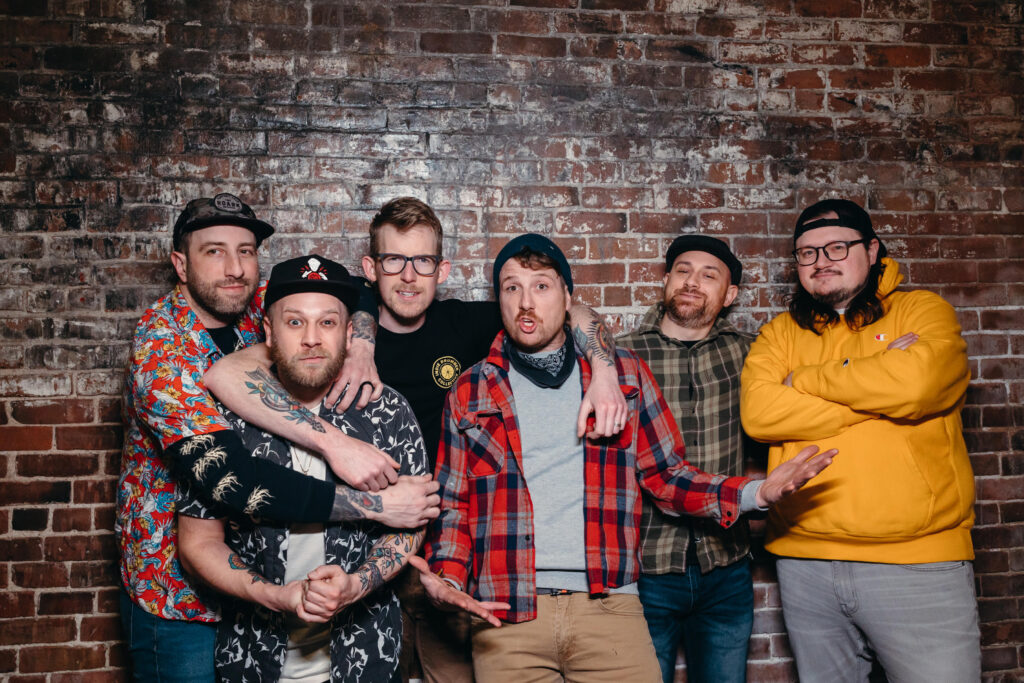 The creative guys in Massachusetts' homegrown punk band, No Trigger have knocked it out of the park again with their first full length album in ten years called, Dr. Album that came out August 26.  Acid Lord, their EP released this past May has three of its five songs featured on Dr. Album.  No Trigger had an amazing tour set up with Bigwig that they had to cancel because COVID attacked the world so in true form, they came out of quarantine swinging.  
The pandemic brought us fans some of the greatest No Trigger music to date.  Front man Tom Rheault told us about this first LP release in a decade, "Art takes time!" He laughed and went on, "honestly, whenever inspiration hits, it's simply that.  We're the band that just does it whenever we feel like we need to do it.  We've put up different things in the last 10 years that weren't full-lengths.  The pandemic was the reason, I mean everything shut down so we were like, 'well, what are we doing?'."  
Rhythm guitarist Jon Strader continued about the COVID downtime, "We all started learning different recording programs, getting interfaces and sending tracks to each other all throughout the pandemic and then later had a chance to get to our drummers brothers' studio and it all came together nicely."  
Having recorded 15 songs throughout social distancing, Jon wasn't kidding.  He knew they would need to spread the songs out between the Acid Lord EP and Dr. Album LP.  The new album has some great tracks on it that include oddball sounds including but not limited to a very underrated mouth instrument, the kazoo.  You can also hear violins, pedal steel guitar, keyboards and even some horns recorded from Reade Wolcott of We Are the Union in California.
No Trigger puts a very humorous spin on serious topics like mental illness, Nazi's, heartbreak, etc. that makes it easier to listen to.  Usually, these topics are saved for really depressing ballads or an angry sound but No Trigger plays with this dark humor from common, everyday issues that makes it palatable for the entire family to sing along to hating Nazi's in a poppy-punk way with a smile on your face!
No Trigger advertises Dr. Album as "the Sgt. Pepper of punk records" explaining, "We took a bunch of drugs and made this record while the world stopped.  It sort of just poured out of us.  A 'had to get it all out' sort of scenario".  This perfectly encapsulates the humor of the band and what you are in for with, Dr. Album.
You can catch No Trigger at Riot Fest in Chicago, IL on Sep. 17, 2022, Punk in Drublic on Sep. 24, 2022 in Worcester, MA, supporting The Lawrence Arms on Sep. 30, 2022 in New York, NY, and at The Fest on Oct. 30, 2022 in Gainesville, FL.
For More Info on No Trigger:
Rachael Contreras
Pop-Punk & Pizza Contributor
---