Jacques LaMore steps down from Pop-Punk & Pizza Podcast
Noelle Matonis takes over as host and producer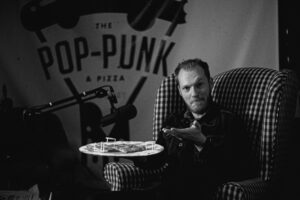 Jacques LaMore, the creator of Pop-Punk & Pizza Podcast and Kankakee Podcast, has decided to step down as host and pass the torch to Noelle Matonis, previously an intern at LaMore Media. 
"It is with a heavy heart that I announce I'm stepping down as the host and producer of Pop-Punk & Pizza Podcast. I'm not sure at the moment if this will be temporary or permanent. What I do know is that I currently, at this time, do not have the time and energy to give Pop-Punk & Pizza listeners and guests what they truly deserve. The truth is, Kankakee Podcast, the other podcast that I host and produce under LaMore Media L.L.C., has become front and center and demands more of my attention. I did not come to this decision lightly. I've spent the past several months thinking about it and the only conclusion I can come up with at this moment is to step aside. I can't express how hard it is to make this decision," says Jacques LaMore.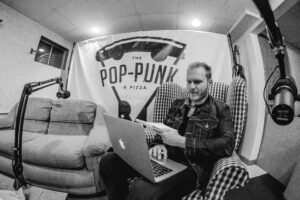 "The good news is that Pop-Punk & Pizza will live on with a new host and producer, Noelle Matonis. When I first met Noelle back in September, I noticed right away just how passionate she was about not only the pop punk scene but the alternative scene as a whole. I could just feel her positivity and excitement when she became our intern. The first assignment for Noelle was helping us cover Riot Fest in Chicago and she did a tremendous job. When I expressed to her that I could no longer carry on being the host of Pop-Punk & Pizza, she quickly spoke up and said, 'I can host the show for you!' Noelle is a go-getter and that's one of her best qualities. I didn't hesitate with my response to her. I told her yes right away."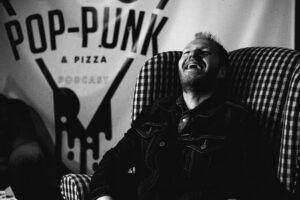 "While I'm sad I won't be with you while talking with some of the best bands in the world over pizza, I feel comforted to know Pop-Punk & Pizza will be carried on into the next generation with Noelle as its guide. As of now, I will still be around in some fashion. I still own the rights to the podcast. Noelle has just become the new face of it and I'm excited to see what she will do with it."
"No matter what the future holds, Pop-Punk & Pizza will always be my heart and soul. I'm so grateful for all the opportunities and chances it brought me. I've learned so much from hosting and producing this show. Thank you to all the bands, publicists, managers, venues, and most importantly to you, the listeners, for your neverending support. You will forever have a place in my heart. I'm now asking you to support Noelle as she becomes the new face behind Pop-Punk & Pizza. Please, give her a chance, just as you gave me a chance when I started six years ago."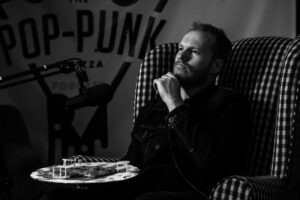 About Noelle Matonis: Noelle has worked as a DJ and the Assistant Promotions Director at North Central College's radio station, WONC FM 89.1 in Naperville, as well as created and hosted her own specialty show from the ground up, called Vocal Distortion, on which she played many different heavy genres with screaming vocals, such as heavy metal, screamo, and metalcore, had theme nights, and interviewed bands and artists with a few different co-hosts. She also ran the social media for this specialty show. 
Noelle stated, "I am very excited to be the new host of the Pop Punk & Pizza Podcast, and I'm looking forward to new experiences and connections! I am interested in many other subgenres of rock as well as pop punk, such as alternative, metal, screamo, and more, so I will be incorporating more of that into our content going forward."
From this moment on, all Pop-Punk & Pizza inquiries can be directed to Noelle Matonis: noelle@lamoremediallc.com. 
Also feel free to follow her on social media: 
Instagram: @noelleturtlez16
Twitter: @noellewiththe_e